November 1 marks the start of Native American Heritage Month. Started in 1990, this heritage month honors the sacrifices that Native Americans have made, and celebrates their culture, contributions, and the ways they helped shape America and American culture.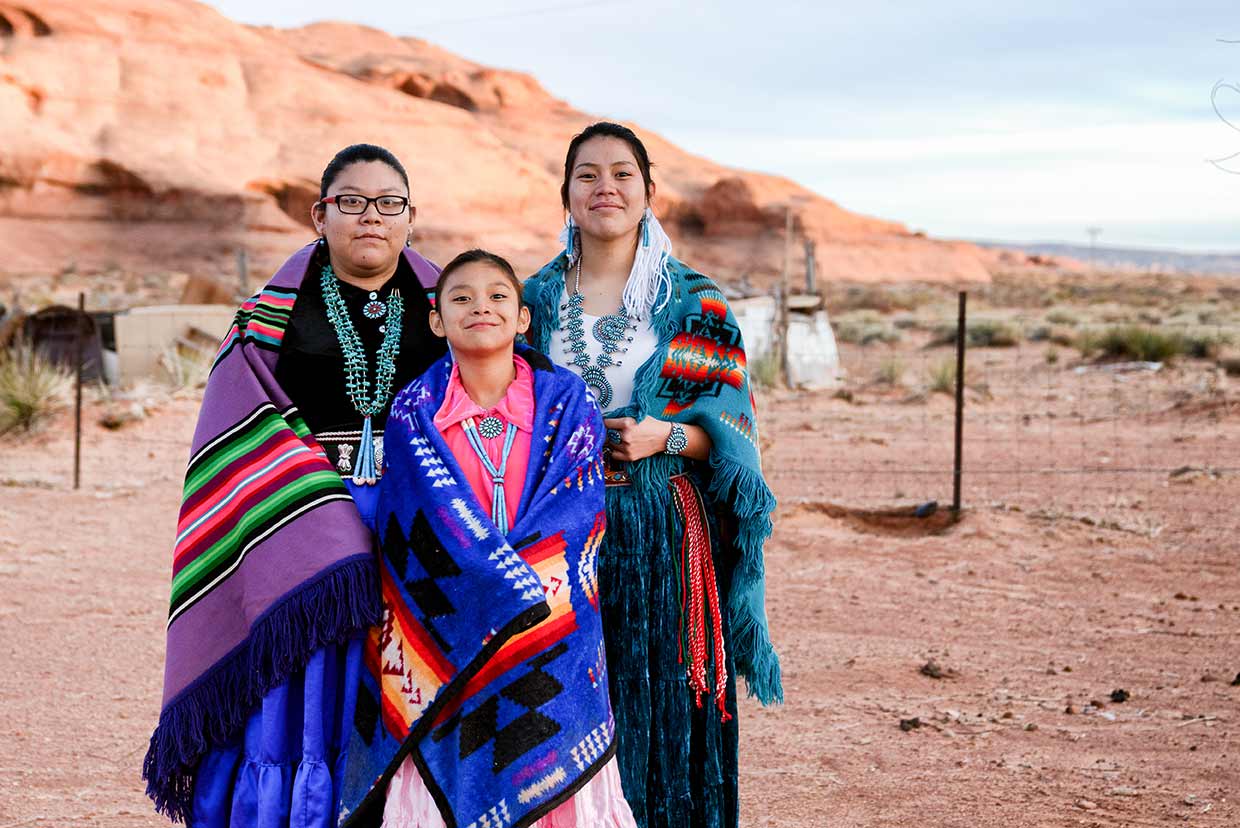 To celebrate, Stewart employees came together to highlight several key figures in the community that we admire. From authors, screenwriters, journalists, to podcast hosts and Indigenous business owners, these individuals are amplifying Native American culture through their platforms. See who inspires us:
Secretary Deb Haaland made history when she became the first Native American to serve as a cabinet secretary. Her notable work includes legislation to combat environmental pollution, improving the ability to vote by mail, and giving Indigenous people more autonomy in controlling their tribal lands.
Bethany Yellowtail created her own clothing line, B.Yellowtail to not only reflect her heritage, but to also employ Native American and Indigenous artists and support their entrepreneurial endeavors. She is also an advocate for the Women's rights movement and was active during the Dakota Access Pipeline protests.
Chef Sean Sherman is a strong advocate for indigenous cuisine. His business, The Sioux Chef helps educate people on Native cuisines. Not only does he teach people how Native food is prepared, but he also incorporates history and culture into the techniques. Overall, he is on a mission to help people love Native cuisines and modernize its place in the food culture.
Dr. Melissa K. Nelson is the host of The Native Seed Podcast. She is also an ecologist, so her podcast and her nonprofit, The Cultural Conservancy really focuses on Native foods, seeds, and cultural references that are particular to Indigenous populations. Her show educates listeners on the significance of these cultural references through poetry, farming, and Native stories.
Suzan Shown Harjo has been an advocate for Native American rights for basically her entire life. She is known for helping Native Americans recover their sacred land. Her devotion to making sure Indigenous culture is accurately being depicted, led her to be a curator, poet, and policy advocate under Jimmy Carter for Indian affairs. What an honor for her to be awarded the Presidential Medal of Freedom.
Tommy Orange is a writer who is known for his book, There There. He takes on a modern approach with his writing to help people understand that Native Americans feel insecure at times. Being able to tell stories that shines a light on how Native history is perceived and then providing the history on these events in a creative way is really impactful.
Muriel Miguel is known for her artistic background in theatre and dance, which led her to become the founder and director of the Spiderwoman Theatre, which is the oldest feminist production consisting of Native women in North America. The production showcases Indigenous art and culture and helps to give people an idea of Native stories.
Here at Stewart, we embrace the unique backgrounds and perspectives that our employees and neighbors share. This Native American Heritage Month, we seek to honor and support the communities we live in and serve. Visit our Culture of Caring page to see other ways Stewart seeks to support our communities.