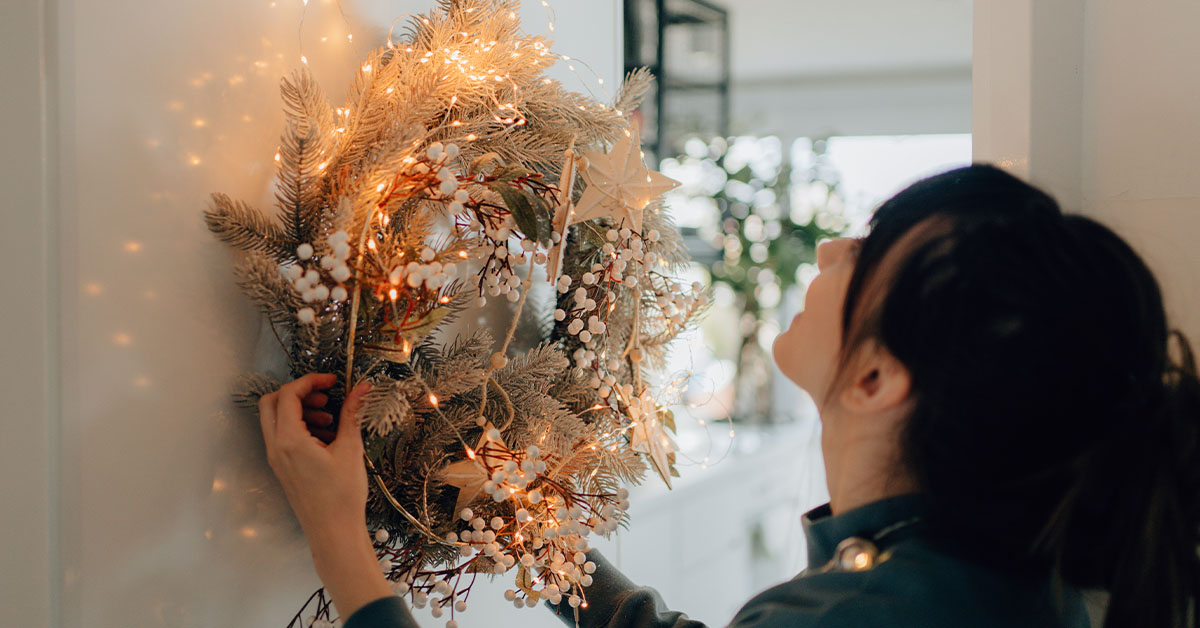 For those considering selling their home this winter, adding a little extra holiday cheer could help boost your listing during this festive time of the year.  Not only would a few extra holiday decorations add warmth to your home, but they also get potential buyers in the holiday spirit.
When it comes to decorating for the holidays, there are many things you can do. (Especially if you are decorating for the holidays on a budget.) Here are a few things to consider as you start decking the halls:
Consider Your Privacy:
This is likely not the first thing you think of when decorating your home for the holidays. However, when you plan on having strangers touring your home, it's best to put away family photos or calendars that note when you will be away.
Have personalized ornaments or holiday décor with your photos or family names? Be sure to put them away before your open house.
Lastly, if you have presents under the tree or family heirlooms displayed, consider stashing them before leaving home.
Make an Impact Without Maxing Out Your Budget
Did you know the average American spends $269 on holiday décor? Don't stress about spending extra cash to decorate your home. Here's a few things you can do with what you already have:
Make your space smell like freshly baked pastries. If you have an aromatherapy diffuser, choose sweet scents like vanilla or cinnamon. This automatically sets a holiday mood.
Take stock of your décor. Have some extra decorations laying around? See how you can upgrade your entry way to make it extra welcoming.
Don't have lots of holiday décor? Transform your space by pulling out extra throw blankets and fluffy pillows. 
Know Your Neighborhood
Look at your curb appeal compared to that of your neighbors. Do they go all-out with their exterior? Then it might be worth looking at yours as well – even small touches like a wreath can make a difference.
Also, if you live in snowy or wet climates, it might be worth adding a shoe mat in your entryway so your floors remain clean as guests walk through your property.
Keep Things Classic
While outdoor character inflatables and cheeky décor are fun during the holidays, try to keep your home as neutral as possible. You want your space to be nicely decorated but put together with a mass appeal. If you can curate to a single-color scheme, even better.
Here we are – four ways to get your home ready to sell during the best time of the year. Want to learn more about selling your home and what you can do to prepare? See some of these links down below: