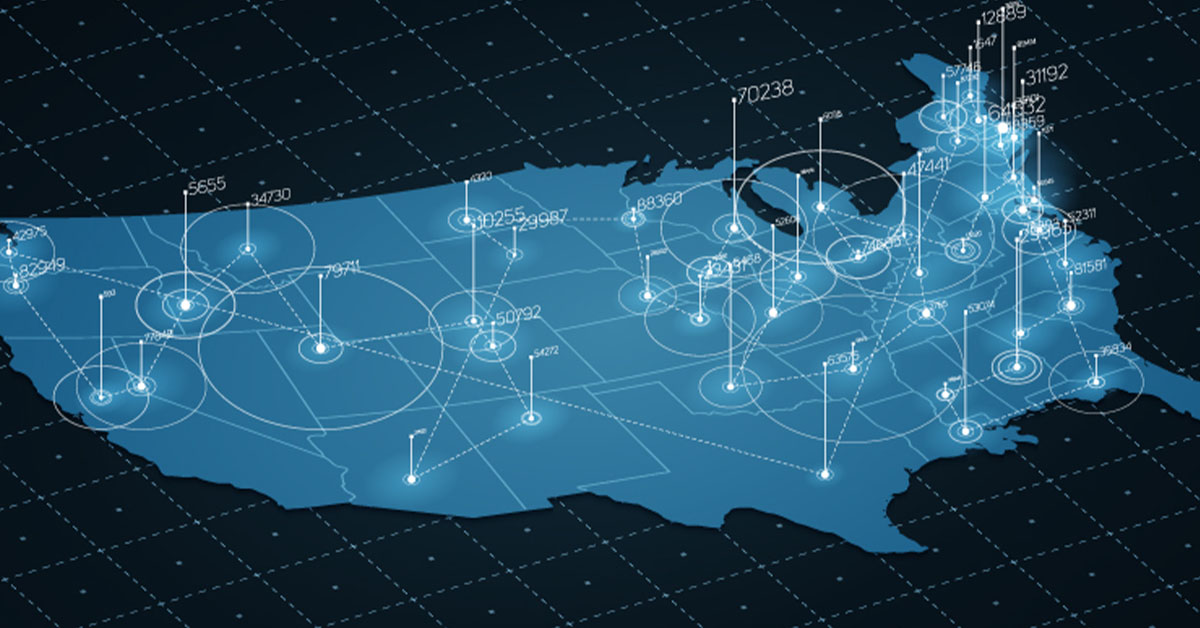 Jobs are everything to the economy and the ultimate demand for real estate.  While the COVID-19 pandemic saw 22 million jobs disappear in March and April 2020, all but almost 1 million of those (numerically speaking) have come back. The recovery rate – just like the initial pandemic loss rate -- is significantly different across the states and Metropolitan Statistical Areas (MSAs).
The latest data as of May 2022 from the U.S. Bureau of Labor Statistics (BLS) shows 14 states with more jobs than ever before using seasonally adjusted data.  Another eight states are within 1 percent of returning to pre-COVID levels. The table shows the percentage change in the total number of jobs from February 2020 (the month prior to the pandemic) to May 2022. While the U.S. is still missing 0.5 percent of the total number of jobs compared to February 2020, states range from a low in Hawaii, down 9.1 percent, to the high in Utah with 5.6 percent more jobs than ever before.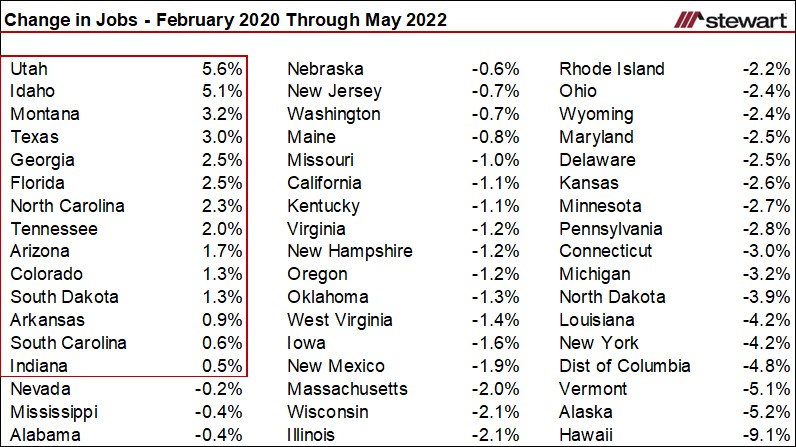 The next table shows the net change in jobs for the 12-months ending May 2022. All 50 states and the District of Columbia posted job growth in the 12-months ending May 2022.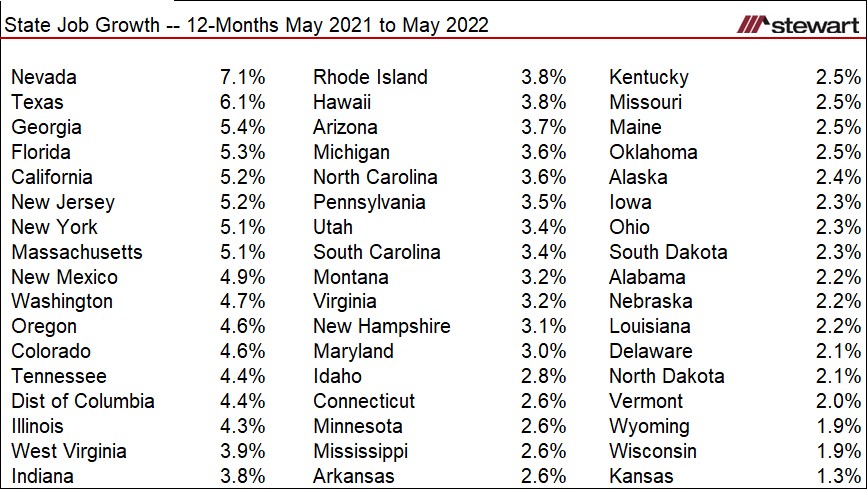 One-month state job growth is detailed in the next table. Compared to longer intervals, monthly data can exhibit significant noise from one-month to the next despite longer-term trends. One-third (17 states) showed a drop in jobs when comparing April to May 2022.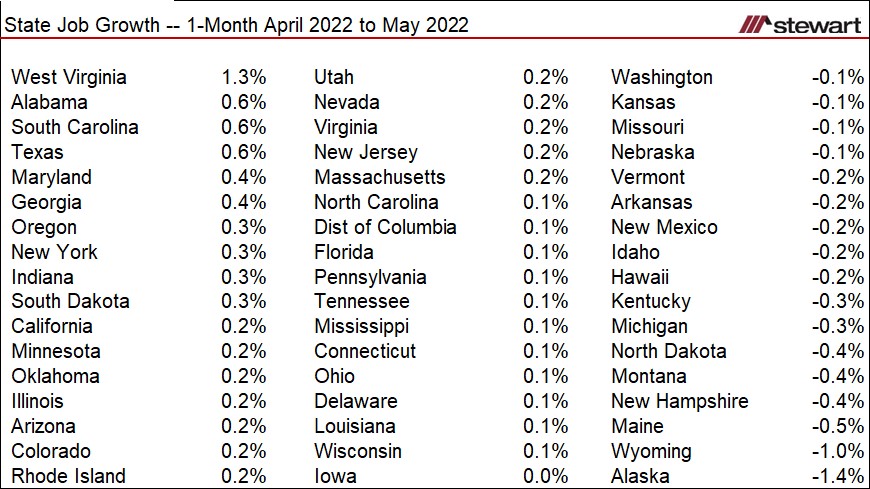 Job performance metrics for all 50 states and the District of Columbia are detailed in the next table.  Detailed metrics include:
Percent of jobs lost from February 2020 to each individual state trough in either April or May 2020
Percentage of lost jobs recovered as of May 2022
1-Month job growth from April to May 2022
12-month job growth rates from May 2021 to May 2022
Percentage change in jobs comparing May 2022 to February 2020 (the month prior to the pandemic)
Total state employment (thousands of jobs) as of May 2022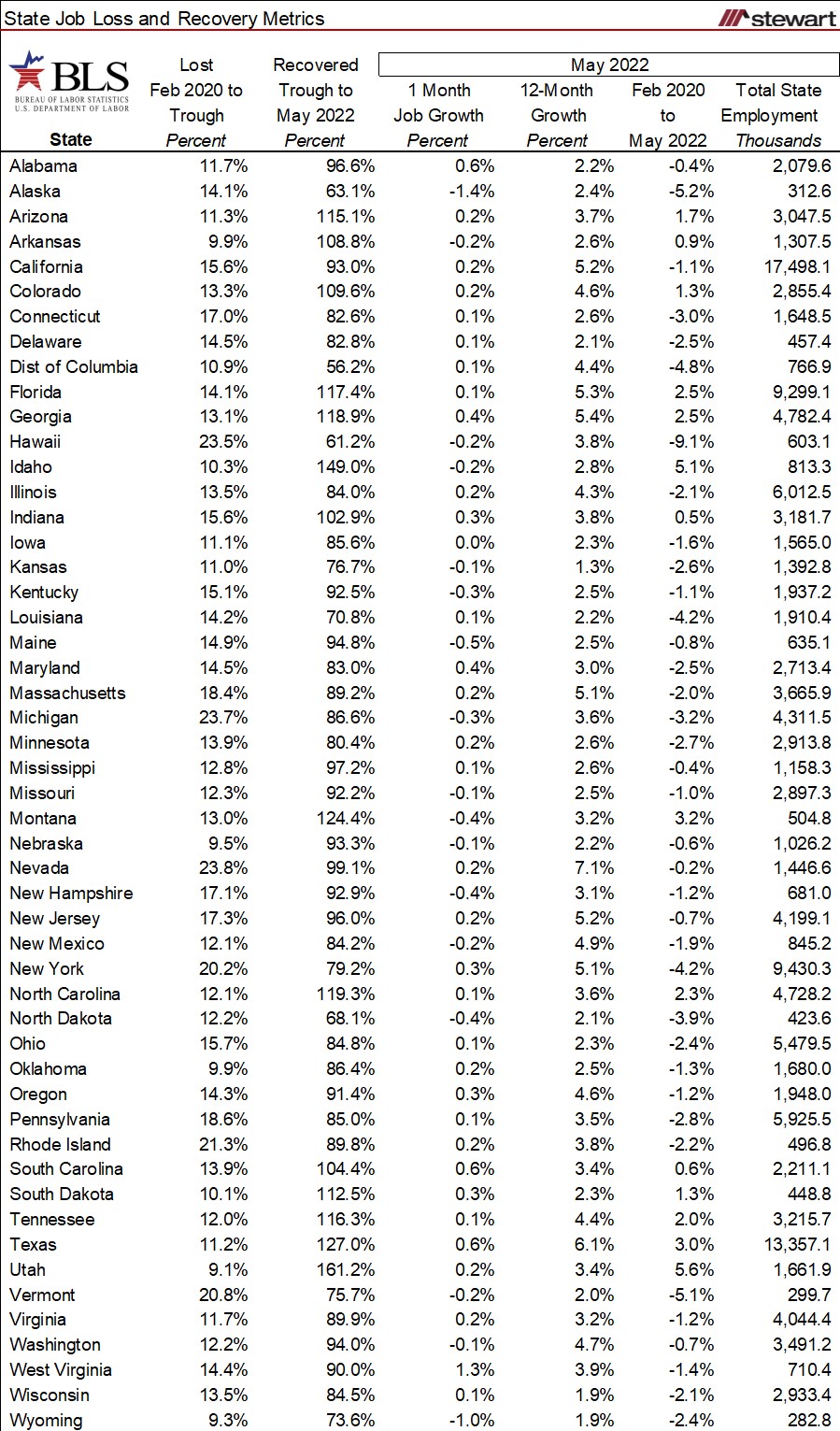 While the U.S. might be in a recession already, that will not be known until Q2 2022 Gross Domestic Product (GDP) numbers are preliminarily reported July 28th. A recession is defined as two-or-more consecutive quarters of negative GDP – which is essentially the value of all goods and services produced by the U.S. Assuming the U.S. is in a recession, at least at this point, it is unlike the past two recessions. The housing bubble recession in 2008 saw a loss of 8 million jobs over 24 months and the pandemic-driven recession lost 22 million jobs in two months. Assuming there is a recession today, job losses will likely be muted in aggregate – at least initially. The primary toll from the recession this time is the reduction in effective incomes arising from the highest inflation seen in the past 40-years cutting inflation-adjusted salaries by several thousand dollars for the typical household.
Though the overall number of jobs to be lost in the potential-current recession is minimal, some sectors are already seeing jobs hemorrhaging. The residential lending business is on track to see one-half of all jobs evaporate as interest rates rise and both home purchase and refinance lending shrinks. Fannie Mae is forecasting that total U.S. residential lending will drop from an all-time record $4.47 trillion in 2021 to $2.20 trillion in 2023.
Jobs are everything – but the ebb and flow of jobs across the country remains a state and local phenomena.
Ted