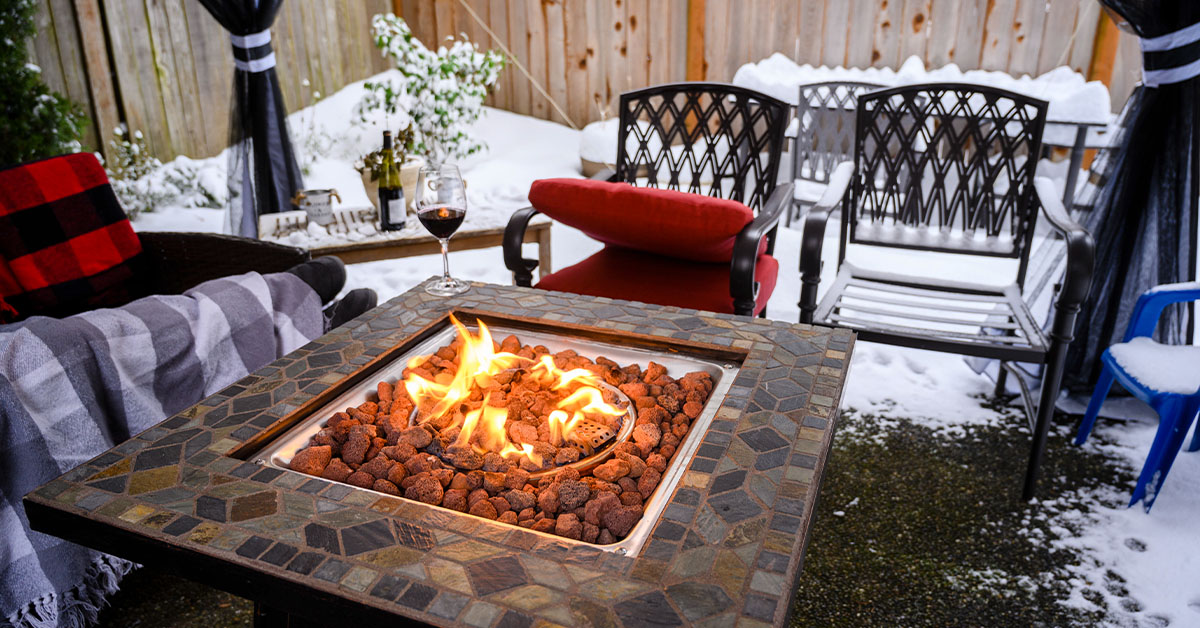 Home improvements peak during the summer months, making it difficult to find the contractors or even materials for your upgrades. Winter is a great time for homeowners who are looking to save some money on renovations. Whether you are looking to outsource the work or tackle a few upgrades yourself, here are five home improvements that will add value to your home this winter:
Repaint walls and cabinets.
This is a great way to keep your house looking fresh. Professionals recommend repainting your home interiors every three to five years depending on the daily wear and tear. A fresh coat of paint will give your rooms an instant lift and can even help protect interior surfaces from weather effects. Some paints can even improve the air quality of your home with technology that traps volatile organic compounds to reduce indoor air pollution and prevent mold and mildew growth. If you decide to paint your cabinets, empty them and remove the doors so you can clean them and repair any damage or cracks. We recommend going the extra mile and sanding them to allow the new paint to grip onto the surface. If you are thinking of putting your house on the market soon, make sure to choose neutral colors.
Insulate your attic.
If your new year resolution is to save money and energy, here's a great start. Because heat rises, insulating your home's attic helps lower your cooling and heating costs. If you live in a colder area that is prone to ice and snow, it can also reduce the likelihood of ice dams forming on your roof which could cost you thousands of dollars in repairs. Insulating your attic could also increase your home's value by up to 5% and give you another useful space for recreation or as an additional bedroom. Better yet, it can also deter pests from taking up residence in your attic.
Install smart home products.
Another great tool to become more energy efficient is to install smart home products. There are extensive renovations available for homeowners to control everything from automated lighting, security systems and temperature that can cost anywhere from $1,500 up to $6,000 to install but if you're looking to save money and start your smart home journey slowly, consider a smart home thermostat. Some energy companies even offer free installation with their electric plans. Other inexpensive options include smart plugs and switches to automatically control when lights turn on and off
Add a fire pit.
We admit, this one is a bit more self-serving. Give yourself an excuse to play outdoors and invite your neighbors for s'more making by adding a fire pit to your outdoor space. From wood to propane and natural gas, there are several types of fire pits. If you are looking to install one yourself, many options are available online for at-home delivery starting as low as $100 but an in-ground firepit is how you can add value to your home and make your backyard stand out to your guests or potential buyers. Before you purchase materials or find a contractor for the firepit, research your local county's regulations. You don't want to end up with a hefty fine and useless investment. Don't forget, fire pits should be at least 10 feet away from your house or any flammable structures, surfaces and branches.
Want more tips? Check out these articles:
4 Ways to Cut Energy Costs on Holiday Lights
Home Maintenance Checklist for Winter
Home Inspection vs. Home Appraisal: What's the Difference?
Thinking about listing or buying a new home? Visit our Home Buyer and Seller page.