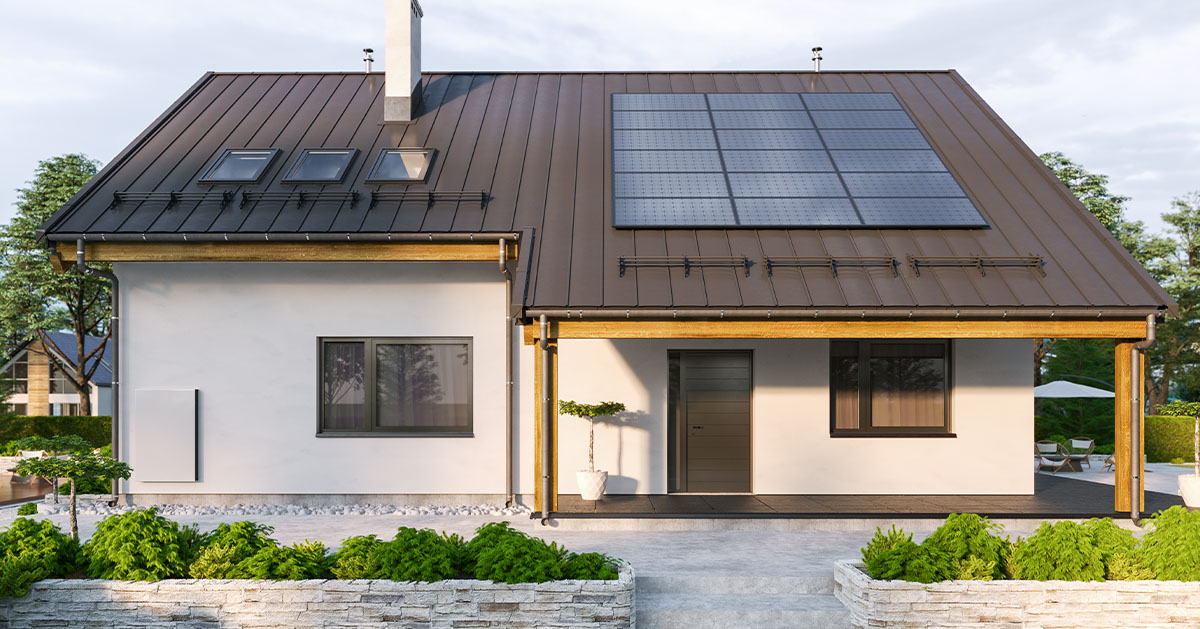 Extreme weather events, changing average temperatures and more are impacting the way we think about real estate. Cities around the world are implementing energy and water conservation programs, finding new energy sources and developing storm management plans. In real estate, companies are reassessing building materials, enhancing building insulation, investing in research and more to be better prepared for climate change. 
Climate change can seem like a distant threat as a homeowner, especially if you don't live in an area with extreme weather events. So how do you prepare? Whether you're assessing risk factors and costs for a new home or your current home, here are ways you can be proactive when thinking about protecting your investment with sustainability in mind.
Get Money Back by Decarbonizing Your House or Rental
Government-led programs are making it more economical to make green upgrades to houses. In the United States, the Inflation Reduction Act is making the upfront cost of "clean" alternatives more cost-efficient for consumers, especially low-to-moderate-income households with incentives totaling up to $14,000 of savings per household. The Hope for Homes program gives a rebate up to $8,000 when homeowners can show improved energy efficiency from upgrades. Don't own yet? Renters can also benefit from certain programs with tax credits for participating in solar programs.  
Resource: Tally your savings from the Inflation Reduction Act.
Know Your Risk Factor Score
Organizations around the world are assessing climate change patterns. Risk Factor gives you a look into future projections on flood, fire and heat factors over the next 30 years based on peer-reviewed research. While this model is designed to approximate risks, it can provide perspective for those looking to move to a new area.  
Resource: See your environmental risk.
Finance Energy Efficient Improvements with Your FHA-Insured Mortgage
First-time homebuyers may want to consider this if they're looking at purchasing a fixer upper. The Energy Efficiency Mortgage (EEM) program helps you bundle the cost of energy-efficient improvements for a new purchase, sale, remodel or refinance. Update your older home to make it more comfortable for you and your family. Best of all, these improvements can increase the potential resale value of your home. 
Resource: See programs that finance improvements.
Whether you're trying to cut your carbon footprint or just looking for ways to save money, these three resources can help you make sustainable home improvements. 
Thinking about selling your home or buying a new one? Check out our Home Buyer and Seller page for useful resources to navigate your real estate journey, including mortgage calculators, useful real estate terms, tips on finding the right real estate agent, home buyer and seller timelines, the steps to closing and more. 
Looking for more green-focused content? Check out these articles: