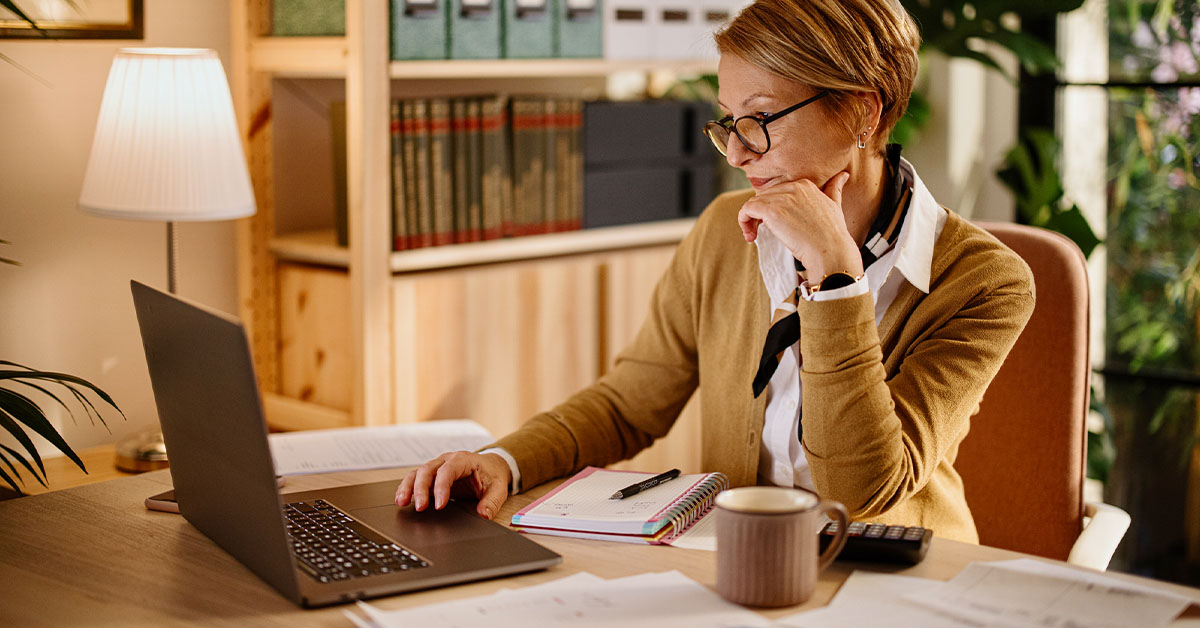 Keeping your workflow organized helps your business in the long run. We asked Senior Vice President of Stewart Financial Services Dina Taaffe to share tips on how title agencies can ensure better escrow accounting procedures.
Have you ever had to go back and research an earnest money deposit, a wire, or a disbursed check, and spent hours trying to determine which file it relates to? That's valuable time you could have spent doing other things, like performing closings, getting new business, or even spending time with your family.
Much of the frustration and time spent researching escrow account transactions can be avoided by following these simple tips.
Write the file number on each check that will be deposited at the bank. If using remote deposit, you can select to have that check image saved.  Then, keep a copy of the check with the handwritten deposit slip and electronic bank slip (showing the date the check was deposited).
When making daily deposits (multiple checks in one lump deposit), prepare a handwritten deposit slip, itemizing each check, the amount and corresponding file number. Retain copy of each check that was deposited (with file numbers written on them) with the itemized list and date deposited.
Keep a wire log noting the amount of each wire, the date it was received or sent, the name of the party and the corresponding file number.
Reference the file number and/or name of the buyer/seller on wire instructions so this information will appear on the bank statement.
When issuing a check, make sure to place the file number somewhere on the check, either in the memo field or at the top.
If you have pre-numbered checks, make sure the check number on the printed check matches the check number in your title and escrow system.
Always keep copies of deposit slips, checks received, wire confirmations, voided and cancelled checks in the corresponding file or electronic folder.
Create a monthly reconciliation folder (electronic or paper) that includes the following items:

The original bank statement from that month (or a copy if you don't receive the original)
A copy of each check that was deposited, along with the handwritten deposit slip you prepared and the bank deposit slip
A wire log from that month with wire amounts, date issued, file number, name, and wire confirmation slips
Copies of all voided or cancelled checks
Bank reconciliation report packet: monthly three-way report, open file listing or trial balance, outstanding checks, deposits in transit, unmatched wires, adjustments, file ledgers for any files with shortages, reconciliation detail, check register, receipt register, wire register, miscellaneous documentation for reconciling items
By following these tips for your escrow account, you can quickly and easily go back and research transactions – saving you time and freeing you up for more important tasks.
Thanks to Dina for sharing this great information. For more information about our financial services and other solutions for title agents, click here or ask your Stewart Agency Representative for more information.
Want more? Check out these articles:
White Paper: Understanding the 2021 ALTA Policies
How to Incorporate Sustainability into Your Business
5 Types of Phishing Emails You Need to Be Aware Of