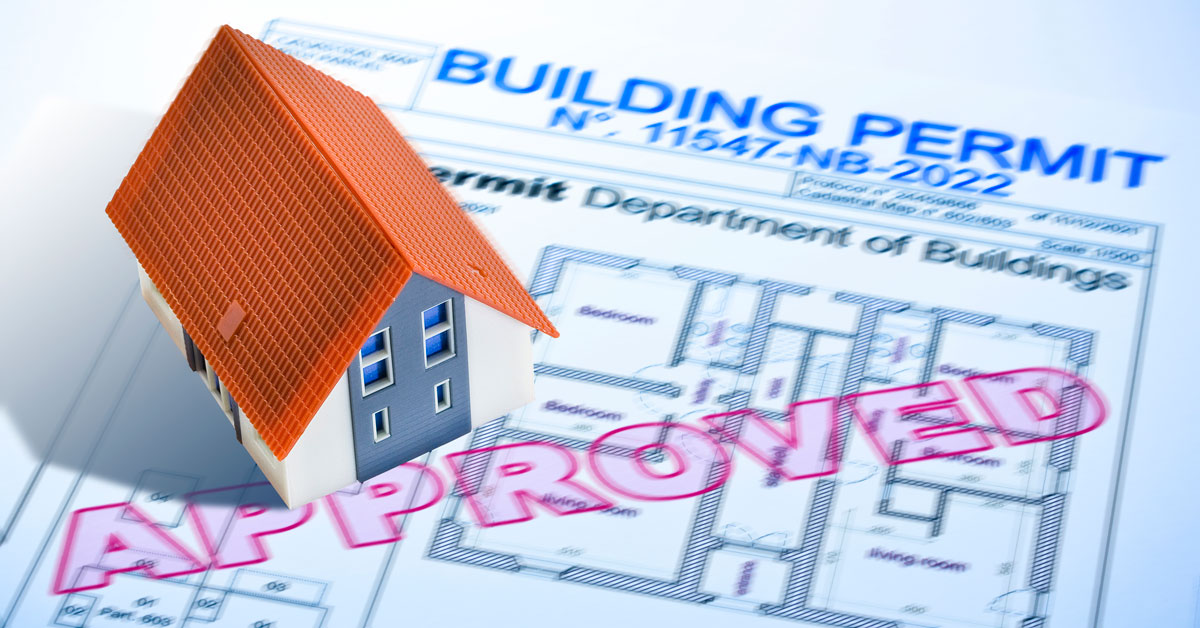 Single-family residential building permits dropped by 21.1 percent year-over-year in the U.S. to 450,518 dwelling units in the first-half of 2023 according to the U.S. Census Bureau.  Though permits in two-to-four dwellings per building remained flat (down 308 dwelling units to 26,973) in the first six-months of 2023, dwelling units with five-or-more units per building dropped 16.2 percent versus the same period in 2022 to 266,353.   A total 743,844 residential dwelling units were issued from January to June 2023, off 18.8 percent from the same period 2022.   

Residential building permits are the pipeline for new home sales, condominiums, and apartment deliveries in the coming 9- to 18-months,.  Residential permits for the first-half of 2023 are now available from the U.S. Census Bureau and can be freely and readily downloaded at the Texas Real Estate Research Center for the U.S., states and Metropolitan Statistical Areas (MSAs) at https://www.recenter.tamu.edu/data/building-permits/  These data are issued monthly and are subject at year-end to revisions.
The following graphs and tables show the number of building permits (total dwelling units) for in the first half of the year commencing 1991 through 2023.
single-family
two-to-four family (two-to-four dwelling units per building)
five-or-more units per building
total residential building permits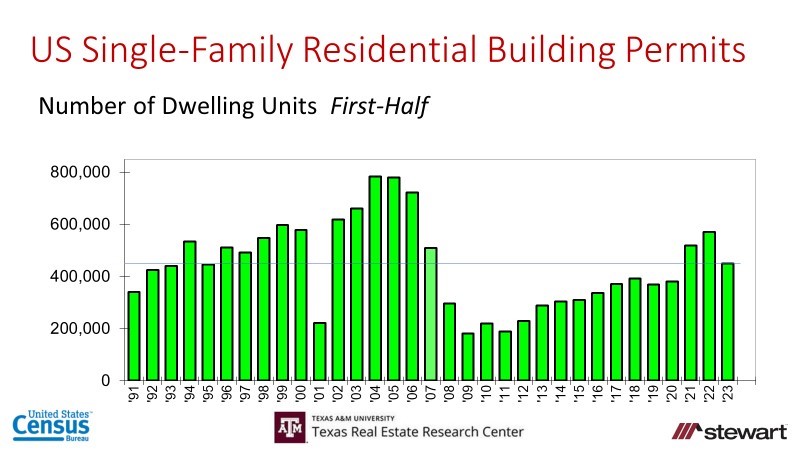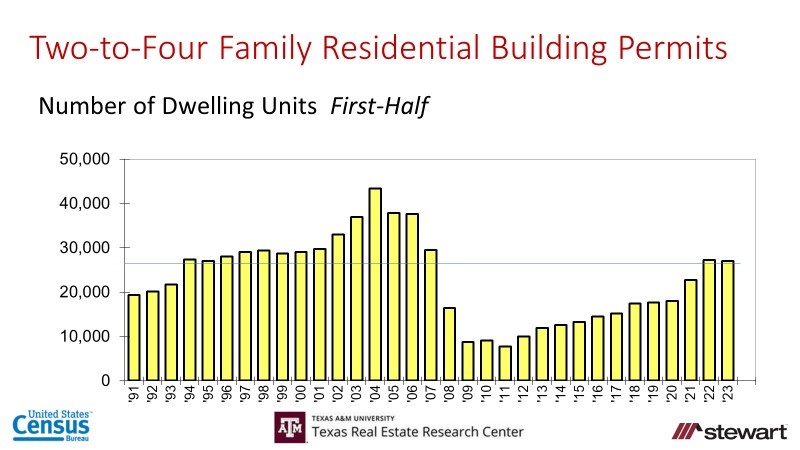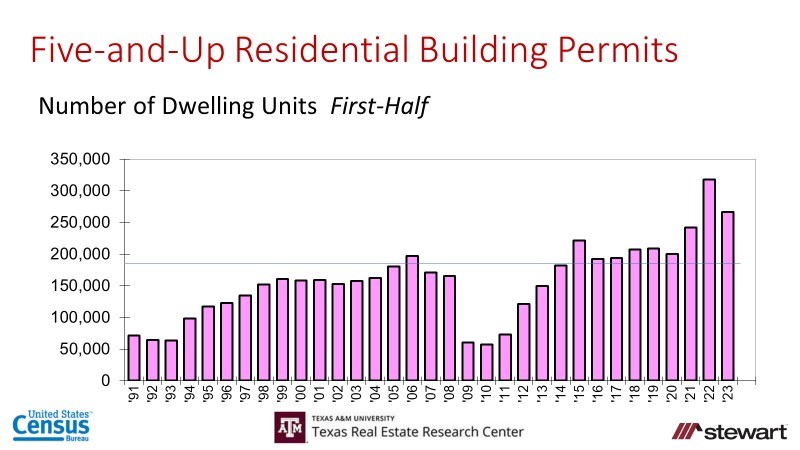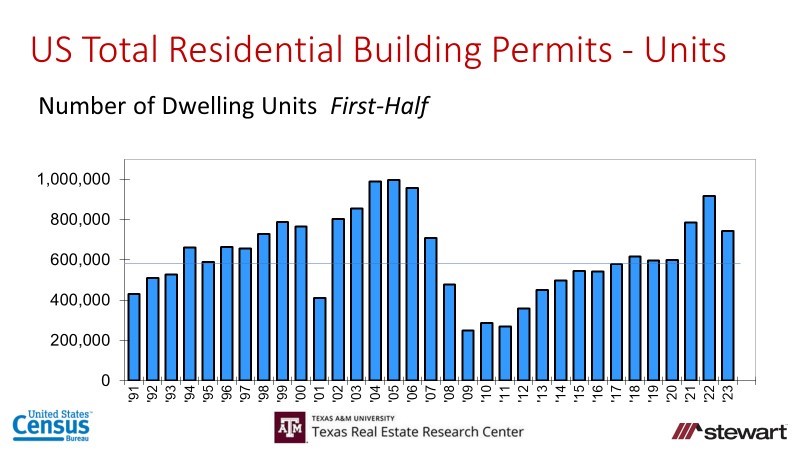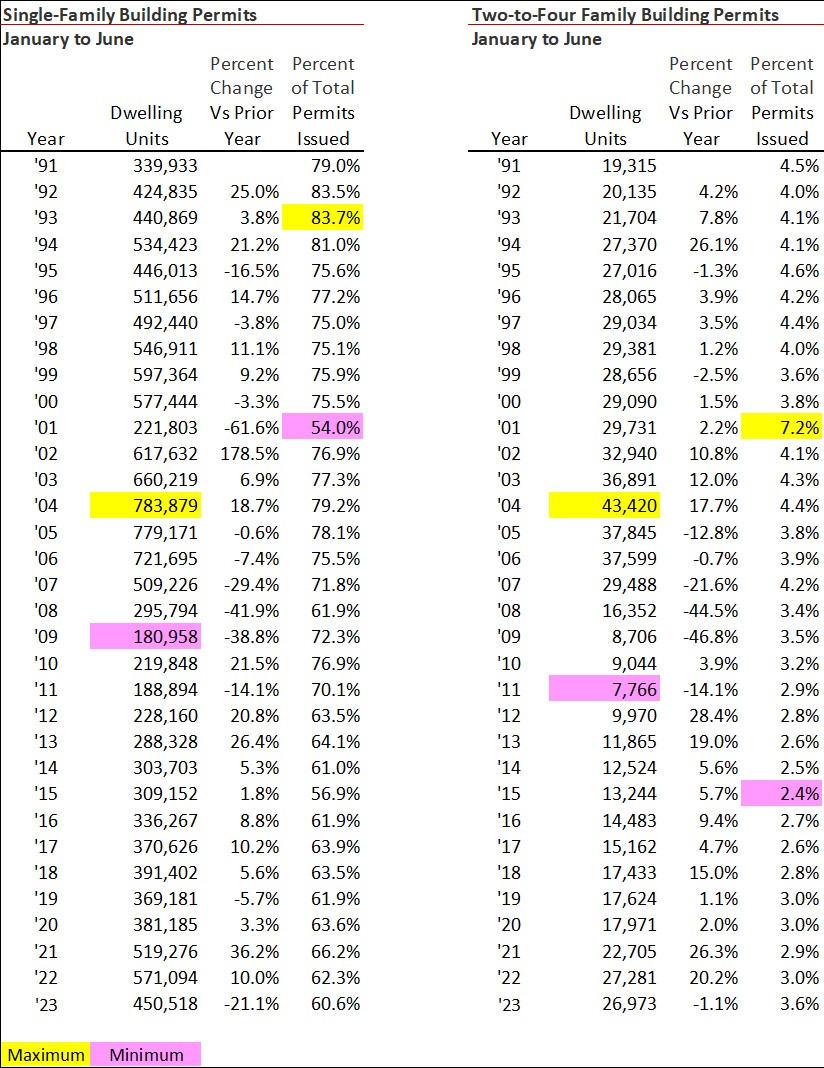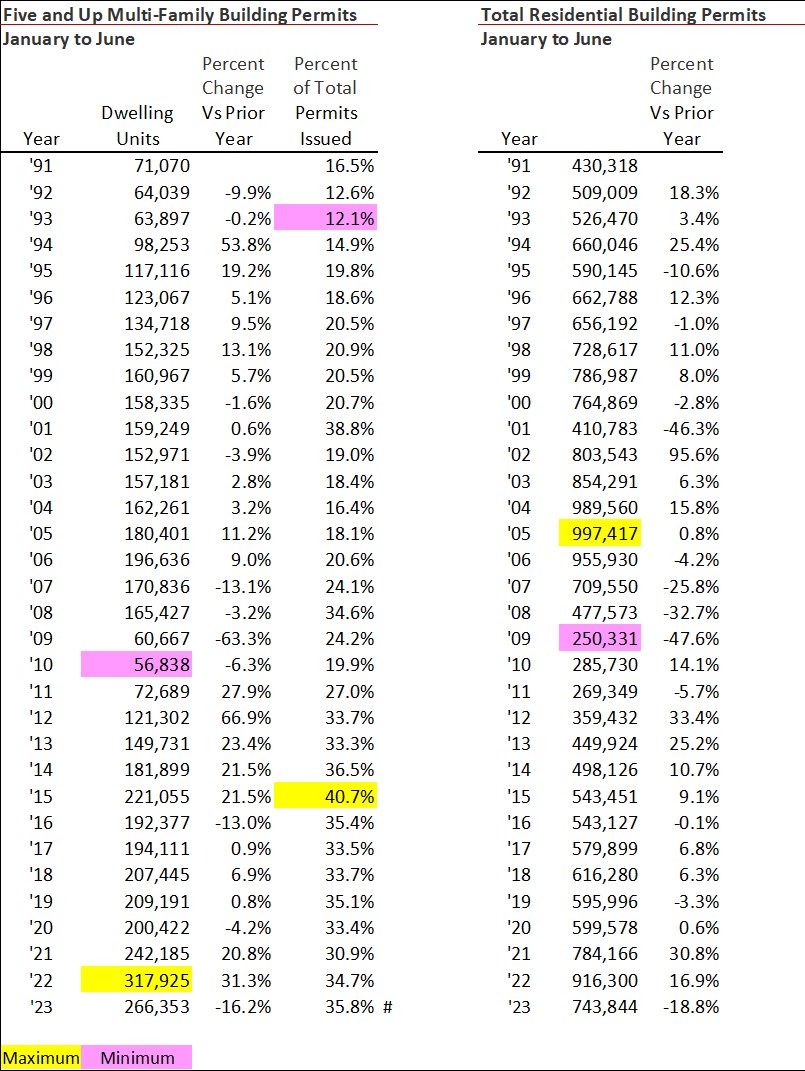 The bottom line is that a reduction in newly issued residential permits will impede new home sales and deliveries of added rental properties in the next 9- to 18- months.  With a 4 million to 7 million shortage in the number of dwelling units today in the U.S., there is little hope of significantly growing inventory on the near-term horizon.   Expect home prices and rents to continue to rise in the coming year.
Ted