We're Your Florida Underwriter
Our site may look and feel different, but our commitment to you is still the same. Whether it's through our underwriting expertise, innovations that enhance the experience for both you and your customers or the solutions we create to meet your needs – everyone at Stewart Title Agency Services in Florida works in the true spirit of partnership to help you achieve your goals and grow your business.
Stewart Trusted Providers™ are the best of the best, so we always strive to provide the best service – responding quickly to meet your needs and to make it easy for you to work with us. And you can rest assured, that with Stewart Title Guaranty Company as your underwriter, we have the financial strength to get your largest commercial and residential deals done.
Agent of the Month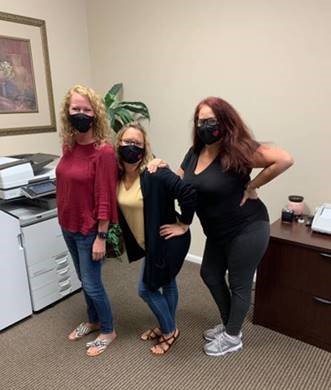 Time and Time again First Florida Title & Trust demonstrates honesty, and integrity on all their files. This office is fabulous and a huge asset to Stewart. First Florida Title & Trust always goes the extra mile to assist their customers as well as Stewart when anything is needed. I can always count on them to review information and return my call or emails within minutes. I made Masks With Love for my agents and they were the first to stop what they were doing, take a picture, and make me feel so blessed their my agent. Always so appreciative on anything Stewart or myself does for them.
First Florida has almost doubled their 2019 YTD policy remittance, In 2020 YTD they are up 81% from last year's total. Dawn, Lindsy, and Renee are a dream to work with, no matter the situation they handle it professionally, efficiently, and calmly.

Stewart Blog
See the latest blog posts from Dr. Ted C. Jones and other Stewart experts.
Stewart News
See the latest news about Stewart.