Helping Indiana, Kentucky and Ohio residents have incredible closings in Cincinnati.
Much like the different "ways" you can order your chili (we like the "five-way" version the most), we've helped people through real estate transactions of every type and size in Cincinnati. We're ready to do the same with you. To offer guidance where needed. To respond quickly to your needs. To find the right solutions to any problems with the title to your property.
Since 1992, we've been building relationships with customers that help build the community we all live and work in. We'd like to do the same with you. So, please, look around our site and learn the many ways working with us can benefit you.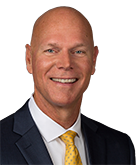 Stewart Insurance and Risk Management
We offer a variety of personal and commercial insurance products, including homeowners insurance, home warranty, hazard disclosures and bonds.
A Unique Approach
We work with people in the true spirit of collaboration to ensure successful transactions and build long-lasting relationships.