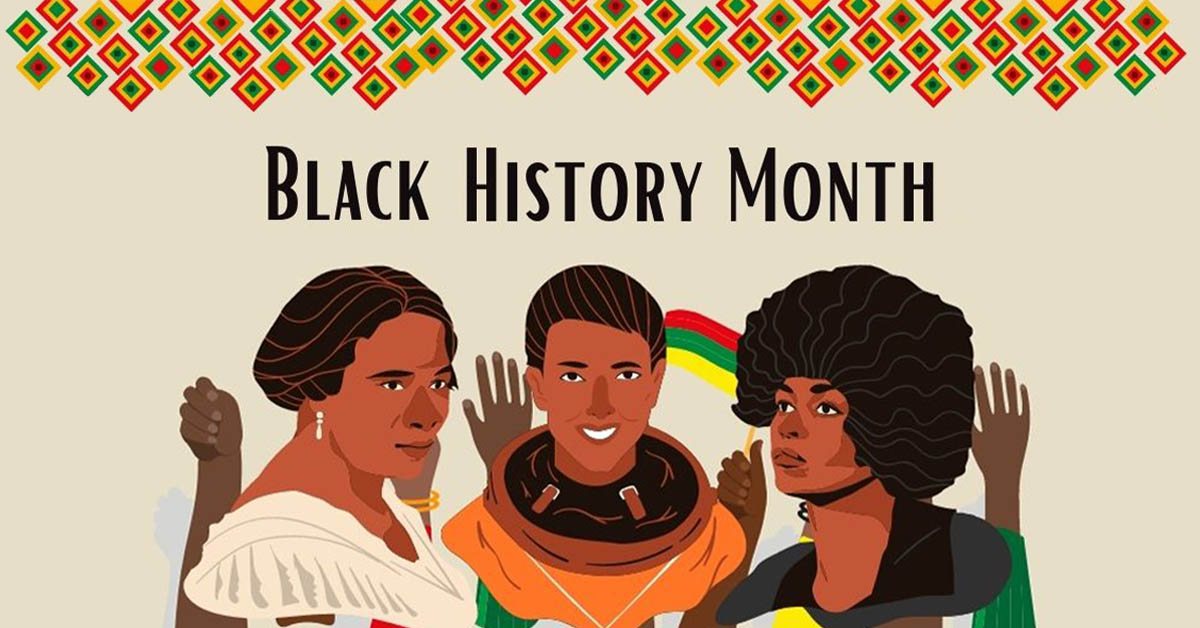 BY ADMIN

Since 1976, February has been designated as Black History Month to honor the achievements that African Americans have made throughout American history.
To celebrate, the Stewart team came together to highlight several key figures that have paved the way for many African Americans. From musicians, gymnasts, poets, to engineers, these individuals embody the spirit of perseverance and continue to open doors for many following in their footsteps. See who inspires us:
"Someone I really admire is Zora Neale Hurston. She was an author and anthropologist who was optimistic and authentic in her writing. She dedicated her work to writing about the struggles of African Americans in the South. She has a lot of great quotes. One of my favorites is, 'Those that don't got it, can't show it. Those that got it, can't hide it.'"
"Maya Angelou was an amazing poet. I remember reading 'Still I Rise' as a freshman in college and thought, 'this is power.' A poem about survival and social justice so creatively written."
"Amanda Gorman reminds me a of a young Maya Angelou. She is the youngest inaugural poet and the first person to be named National Youth Poet Laureate. Not only do her poems speak to the suppression that women and even African Americans often face, but like Maya Angelou, her poems build people up."
"Ella Fitzgerald was a jazz singer. Through music, she was able to turn her life around and became one of the greatest jazz singers of all time. She was well known for her scat singing and improvising – she once forgot the words to a song and sang about how she couldn't remember the words to the tune of the song, never missing a beat."
"Colin Powell was the first African American secretary of state. He was a strategist who was able to work with both sides of the aisle. An average student, he was able to rise to such a powerful position within the President's Cabinet."
"Jackie Robinson was the first African American to play in Major League Baseball. He showed so much tenacity in the face of discrimination as he strived to make a name for himself in the sport, but more than anything, he gave Black people someone to look up to and even opened the doors for other legends in baseball, like Hank Aaron."
"I will never forget watching Gabby Douglas compete at the 2012 Olympics in London. Her big smile, speed and strength on bars, really showed the impact she was making in the gymnastics world for Black women during that time. Though there have been Black women who have come before her in gymnastics, it's nice seeing others like Simone Biles and many others come after her. Not only did she become the first African American to win the all-around title, but she also became the first American to win gold for her team and the individual all-around events.
"Tyler Perry is truly a Hollywood mogul. He is the first African American to own a movie film studio and is constantly looking for ways to give back to the Black community. He has a high rate of writing and producing movies, which benefits new Black actors because he is able to provide them a space to practice their craft and build their portfolio so that they can go far in the entertainment industry."
"Bessie Coleman will always be a pioneer for many Africans Americans who want to be aviators. She pushed through adversity to become the first African American and first women of Native American descent to become a pilot. She went to flight school in France since America did not allow women or Blacks into the program, which made her the first Black person to earn an international pilot license. She is remembered for teaching and encouraging African Americans and women to become licensed pilots."
"Mae Jemison gave many Blacks girls the ability to dream that they too could travel to space when she became the first Black female astronaut in 1992. With STEM being a rising discipline especially for African Americans, in particular, young African American girls, her accomplishment became vital to this type of young, aspiring scientists and engineers."
"Vanessa Wyche became the first Black woman to lead a NASA center when she was appointed the director of the Johnson Space Center in Houston last year. This recent achievement is a testament of the fact that the engineering world is continuing to be transformed by the representation of African Americans in the industry."
Here at Stewart, we embrace the unique backgrounds and perspectives that our employees and neighbors share. This Black History Month, we seek to honor and support the communities we live in and serve. Visit our Culture of Caring page to see other ways Stewart seeks to support our communities.