The right title company for Indianapolis and Columbus. The right relationship for you.
Indianapolis is more than the home of racing. Naptowners enjoy a lively performing arts scene and world-class museums, the shops of Mass Avenue, Circle Centre and more; and the historic homes of neighborhoods like Arsenal Heights, Meridian Park and Springdale. Once you select the part of Indy that's right for you, the next step is to find professionals who can guide you through the escrow and closing process, responding quickly to your needs and providing the peace of mind you need that your investment is protected.
We know all of Indianapolis like the back of our hand. Our team of experienced professionals knows the ins and outs of real estate here and we're ready to get to know you. Look though our website and you'll get an idea of who we are and what we can do for you. Then let us show you how we get things done.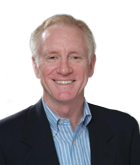 Stewart Insurance and Risk Management
We offer a variety of personal and commercial insurance products, including homeowners insurance, home warranty, hazard disclosures and bonds.
A Unique Approach
We work with people in the true spirit of collaboration to ensure successful transactions and build long-lasting relationships.