Stress-free home closings in Fort Myers with Stewart Title.
Are you closing on a home in Fort Myers and need title insurance? Whether you're in Cape Coral, North Fort Myers, Sanibel Island or anywhere else in the greater Ft. Myers area, Stewart Title is here to offer you a personal, friendly experience and a long-lasting commitment to be there when you need us.
We know it's stressful when signing on the dotted line. You probably have a million different questions and feel as though you simply need the right partner to help guide you through the escrow transaction. Stewart Title has been de-stressing customers who are a lot like you for years. Browse our site and see why we're the right fit for you.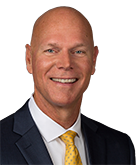 Stewart Insurance and Risk Management
We offer a variety of personal and commercial insurance products, including homeowners insurance, home warranty, hazard disclosures and bonds.
A Unique Approach
We work with people in the true spirit of collaboration to ensure successful transactions and build long-lasting relationships.
Stewart Blog
Axioms are truths, and my primary Axiom is that Jobs Are Everything to an economy.  Period.   What kind of jobs are created or lost make a difference – not all jobs pay the same.  Job growth, however, is not systemic across the country by state.  Variability in job growth exists across all states at any …

Read more

Axioms are truths, and my primary Axiom is that Jobs Are everything to an economy.  Period. Job growth, however, is not systemic across the country by state.  Variability in job growth exists across all states at any point in time and also within the same state over a time period.    As usual, I invoke …

Read more

While I always say that jobs are everything, there are also demographics to consider.   Unlike most of the economically developed world, the U.S. continues to grow in population – both by births and net migration.  The U.S. Census Bureau just released their population estimates for 2018 for the U.S., states and the District of Columbia. …

Read more